ViewMyPaycheck makes it easy for employers to give employees 24/7 online access to their own paycheck info. No more printing and mailing pay stubs every payday or replacing lost or damaged pay stubs. Employees can simply sign in to their ViewMyPaycheck account and see any current or prior pay stubs.
Here's a sneak peek at what employees will see when signing in to ViewMyPaycheck.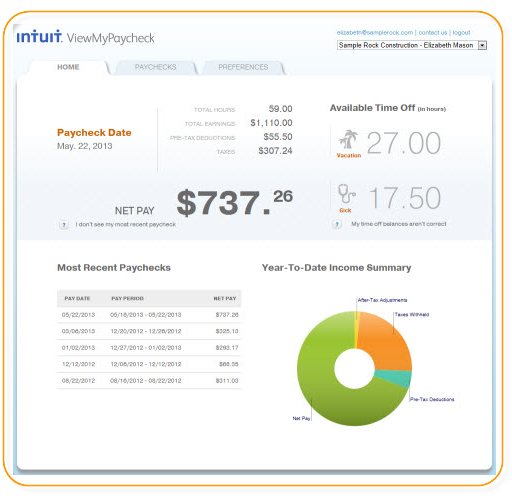 Have questions? If you're an employer, an employee, or an accountant, click the links in the right-hand sidebar for answers to some of the most common questions about ViewMyPaycheck.